Trending news
Nutter Chair Paul J. Ayoub Appointed Chair of the National Board of Governors of St. Jude Children's Research Hospital®
Print PDF
| Press Release
Nutter Chair Paul J. Ayoub has been appointed to serve as Chair of the national Board of Governors of St. Jude Children's Research Hospital.
As Board Chair, Ayoub will oversee governance of St. Jude, which earlier this year launched its largest strategic investment in its nearly 60-year history, committing $11.5 billion over six years to accelerate research and treatment for children with catastrophic diseases. This investment will expand patient care and clinical and laboratory-based research related to pediatric catastrophic illnesses, including cancer, blood disorders, neurological diseases, and infectious diseases and a tripling of St. Jude's global investments to improve survival rates around the world.
Ayoub previously served as Chair of the Board of ALSAC, the fundraising and awareness organization for St. Jude and has served on the ALSAC and St. Jude Boards since 1992. Ayoub's father, Joseph S. Ayoub, Sr., who was among the original group who helped Danny Thomas establish ALSAC and St. Jude, also served on both the ALSAC and St. Jude Boards.
"We are so pleased that Paul has assumed the role of Chair of our Board," said Marlo Thomas, St. Jude National Outreach Director and the daughter of the late entertainer Danny Thomas, who founded ALSAC and St. Jude. "His experience and skills will be invaluable to lead our Board at this time. I know his father, who was there from the start of ALSAC and St. Jude to support my father's dream of creating St. Jude, would be proud of him, as we all are."
"St. Jude and ALSAC are deeply personal to me, given my family history with these organizations and the mission that 'no child shall die in the dawn of life'," said Ayoub. "The research developed at St. Jude – from molecular breakthroughs to innovative therapies – is widely and freely shared among the medical and scientific communities, including here in Boston. I look forward to working with my Board colleagues to ensure that children with pediatric cancer and other catastrophic diseases continue to receive critical life-saving care and treatment no matter their race, religion or finances."
Research collaborations funded by St. Jude include Dana Farber Research Institute, Harvard Medical School, Boston Children's Hospital, Mass General Brigham and MIT. Their research focuses on such issues as the role of epigenetic regulation in pediatric cancer, 3D genomics of pediatric cancer and gene therapy/editing to cure sickle cell disease.
"Paul and the entire Ayoub family have been highly engaged and faithful stewards of this institution since its earliest days," said James R. Downing, M.D., President and Chief Executive Officer of St. Jude. "We are fortunate to have him to help guide our path as we work to advance research and treatment for children with cancer and other deadly diseases."
Ayoub represents clients in the financing, purchase, sale, development and leasing of commercial real estate projects throughout the country. In addition, he advises numerous for-profit and nonprofit clients in a wide range of industries, including in the area of corporate governance.
A prominent leader and champion of equity, diversity and inclusion in the legal and business communities, Ayoub is Chair Emeritus and a member of the Executive Committee of the Greater Boston Chamber of Commerce Board of Directors, and member and past president of the Board of Directors of the Real Estate Finance Association (REFA). During his terms as a leader of the Chamber and REFA boards, he was instrumental in increasing their programming and policy advocacy with respect to issues impacting women and people of color, and both boards were transformed to become meaningfully more diverse. Ayoub also serves as a co-chair of the International WELL Building Institute's 2021 IWBI Health Equity Advisory along with a select group of leading global real estate industry professionals, working to identify, codify, and scale strategies to address health inequities in buildings, businesses and communities around the world.
As an initial Steering Committee member of Small Business Strong (SBS), Ayoub supported the launch and development of this nonprofit that assists minority- and women-owned small businesses, without cost, in navigating the pandemic's devasting impact. He continues to serve in this capacity as SBS passes its one-year anniversary having served almost 1,500 companies. Ayoub also currently serves on the Board of Incorporators of the Boston Local Development Corporation and served on the Mayor's Reopening Advisory Board for the City of Boston during the peak of COVID-19.
In recognition for his leadership in the face of extraordinary challenges and proven record of driving meaningful results in advancing equity, diversity, and inclusion in the Boston business community, the Boston Business Journal named Ayoub to its Power 50 for 2020: Extraordinary Year, Extraordinary People.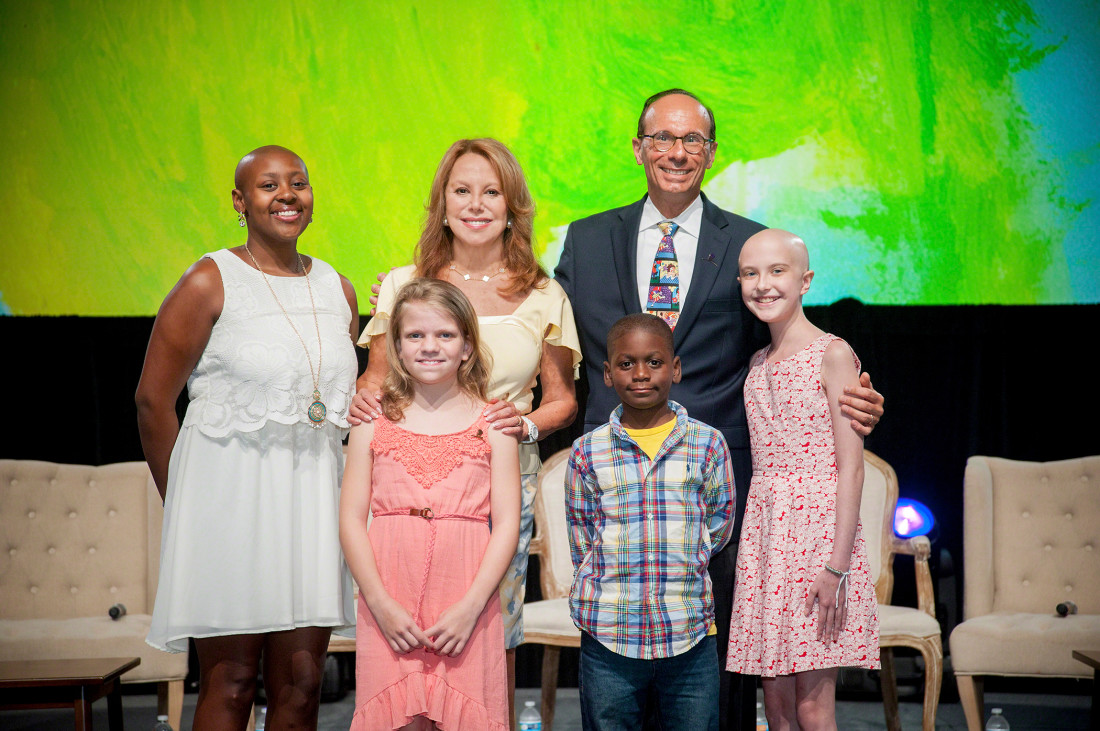 Nutter Chair Paul J. Ayoub has been elected Chair of the national Board of Governors of St. Jude Children's Research Hospital. Ayoub previously served as Chair of the Board of ALSAC, the fundraising and awareness organization of St. Jude. ALSAC and St. Jude were founded by the late entertainer Danny Thomas. Paul is pictured with National Outreach Director Marlo Thomas, daughter of Danny Thomas.
About Nutter
Nutter is a Boston-based law firm that provides legal counsel to industry-leading companies, early stage entrepreneurs, institutions, foundations, and families, across the country and around the world. The firm's business and finance, intellectual property, litigation, real estate and land use, labor and employment, tax, and trusts and estates practices are national in scope. The firm was co-founded in 1879 by former U.S. Supreme Court Justice Louis D. Brandeis, before his appointment to the Court. For more information, please visit www.nutter.com and follow the firm on LinkedIn.
About St. Jude Children's Research Hospital®
St. Jude Children's Research Hospital is leading the way the world understands, treats and defeats childhood cancer and other life-threatening diseases. Its purpose is clear: Finding cures. Saving children. It is the only National Cancer Institute-designated Comprehensive Cancer Center devoted solely to children. Treatments invented at St. Jude have helped push the overall childhood cancer survival rate from 20 percent to more than 80 percent since the hospital opened more than 50 years ago. St. Jude won't stop until no child dies from cancer. St. Jude freely shares the discoveries it makes, and every child saved at St. Jude means doctors and scientists worldwide can use that knowledge to save thousands more children. Families never receive a bill from St. Jude for treatment, travel, housing, or food – because all a family should worry about is helping their child live. Join the St. Jude mission by visiting www.stjude.org, sharing stories and videos from St. Jude Inspire, liking St. Jude on Facebook, following St. Jude on Twitter and Instagram, and subscribing to its YouTube channel.
More News >