Summer Associates
Nutter ranked #1 nationally six times in The American Lawyer's Survey of Associate Satisfaction. When you join us as a summer associate, you will become part of our unique culture – working on substantive assignments with collaborative, insightful Nutter teams to deliver smart solutions to clients.
During the summer, we provide training and feedback in a number of ways, and each summer associate is assigned a Partner mentor and an Associate mentor. Formal reviews are given midway through the program as well as at the end.
Summer associates are provided opportunities and encouraged to attend trials, depositions, closings, and negotiation sessions. In addition, summer associates take the lead in a pro bono program representing claimants at unemployment benefit hearings at the Massachusetts Division of Unemployment Assistance program.
Nutter plans a number of activities designed to integrate the summer associates with their colleagues and life in Boston, including weekly lunches, sporting events, cultural activities, community outreach, and informal social gatherings.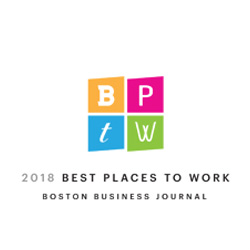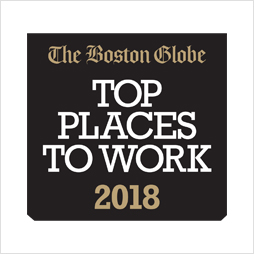 Program Structure
Our approach to the summer experience at Nutter is to provide our summer associates with substantive client work under supervision of senior attorneys for a complete and accurate picture of our practice and culture.
Summer associates divide their ten weeks between two departments. For those who desire exposure to other areas, assignment coordinators endeavor to provide them with projects tailored to their individual interests. Associates receive two formal reviews, one at mid-summer and one at the end of the program.

Mentoring
Our attorneys provide individual, ongoing, informal feedback to summer associates, and we encourage summer associates to solicit feedback directly from attorneys. Each summer associate is assigned mentors from each department to which he or she is assigned. Our goal is for associates to have a thorough understanding of our client-base and the work environment they will encounter as full-time associates.
Professional Development
Weekly lunch programs focusing on specific practice areas and departments in the firm
Attendance at trials, depositions, closings, and negotiation sessions
Writing workshops
Mock deal training
Department seminars, trainings, and luncheons
Programming that targets core skills training in the areas of effective communication, leadership, business development, case/deal management, and legal research
Pro Bono
Summer associates participate in pro bono programs, including the representation of pro bono claimants at unemployment benefits hearings at the Massachusetts Division of Unemployment Assistance.
Firm Outings
Social events include a variety of receptions and dinners, as well as sporting and cultural activities. Please follow along on our #UncommonSummer journey on social media!
Recruitment
Our Hiring Committee recruits talented law students for our Summer Associate Program. Throughout the year we also recruit practicing attorneys with particular expertise to enhance our ability to serve our clients. Our recruitment efforts include participation in minority job fairs and on-campus interviewing at a variety of law schools. In all of these endeavors, we look to increase the diversity of our attorneys' backgrounds, skills and experiences. For more information about opportunities at Nutter, please see our careers page.
Nutter will be on campus for interviews at the following schools:
| | |
| --- | --- |
| Thursday, July 26, 2018 | BLG Job Fair |
| Friday, July 27, 2018 | Loyola Patent Law Interview Program |
| Wednesday, August 1, 2018 | Northeastern University School of Law |
| Monday, August 6, 2018 | New York University School of Law |
| Monday, August 6, 2018 | Harvard Law School |
| Wednesday, August 8, 2018 | Boston College Law School |
| Wednesday, August 8, 2018 | Boston University School of Law |
| Wednesday, August 8, 2018 | New England Law | Boston |
| Wednesday, August 8, 2018 | Suffolk University Law School |
If you are interested in joining our 2019 summer program, please click here to apply. Be prepared to attach a cover letter, resume, copy of your law school transcript, and a writing sample. If you have any questions about Nutter's Summer Program, please contact Kaitlin Hoffmaster.
Contact
Kaitlin Hoffmaster
Recruitment Administrator
khoffmaster@nutter.com