Client Success
Nutter supports Mitchell Stark Enterprises in its acquisition of the Bay State Banner.
Print PDF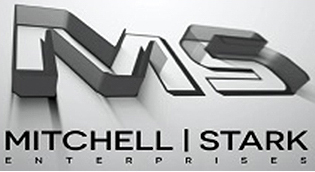 Situation with Client: The mission of Mitchell Stark Enterprises is to create a highly innovative and interactive online news and informational multi-media platform, while reinvigorating interest in local Black news programming and content. Seeking to connect to Black and Brown individuals and tell stories that affect their lives, the company sought to purchase the Bay State Banner, one of a few papers in New England that communicates the needs of underserved communities.
Mitchell Stark Enterprises President and CEO Ron Mitchell partnered with Andre Stark in this acquisition to expand its audience throughout New England. Mitchell has more than 25 years of experience in creating in-depth long and short-form news and informational programming for the New England market. Stark is an established television and film producer who has worked in television, advertising, public relations, marketing, and museum exhibition. This was an especially meaningful collaboration for Nutter Chair Paul Ayoub as he and Stark have built a strong friendship since the two attended high school together. Their longstanding relationship extends to St. Jude Children's Research Hospital, for which Ayoub currently serves as Chair of the National Board of Governors and Stark has collaborated, as a volunteer, to provide support for patients through a unique video project designed to support children undergoing treatment and care.
Action We Took: Nutter represented Mitchell Stark Enterprises, Inc. in the acquisition of the business and assets of Banner Publications. The deal was financed by lead investor, Mill Cities Community Investments (MCCI), the first Black-led community development financing institution, in addition to private investments from other prominent local Black individuals. MCCI was founded to bridge the capital access gap in low-to-moderate-income and under-resourced communities.
Result: For Mitchell Stark Enterprises, the impetus in taking over the Banner was to help ensure the newspaper's legacy. In the passing of the torch to a new generation, this new ownership group will expand the Banner's coverage area and begin publishing four discrete editions in Boston, Connecticut, Rhode Island, and one for northern New England, including Vermont, Maine, and New Hampshire. The new owners plan to ramp up print distribution, while also focusing on a broad digital platform that encompasses producing video content for an expanded website and new livestream news and public affairs features. The founder and longtime Banner owner, Melvin Miller, said, "I've been looking for some time for someone to step up and take over the job. I think the Banner is needed more than ever… They know the people, know the streets, know the issues we face. I have every confidence they will carry on the great work we've done for close to 60 years."
More Case Studies >